There are spectacularly orgasmic sex toys, then we have this list of monsters. I am proud to bring you my personal top ten sex toy FAILS, as experienced by very own fair vagina. Shut up.
I know you all wonder about the dark side of my sex toy collection and for once I don't mean bondage restraints. The ones that sadly, didn't get (chucked) away. The toys which have brought me to tears of frustration. The toys which have made me grip the sheets harder as I bite back the venom which threatens to tumble forth as I search for the right button. The toys which have made me scream – in agony.
First up, there's whole categories of sex toys which are marked 'AVOID'. They are simply too wide a selection to make it to the top ten, although many of these FAILGASMS will have made it into features of the final list.
chalky edible chocolate willies and boobies,
disposable cock rings which aren't even good for a 5 minute buzz,
any butt plug which has a too tiny or too flexible flared base,
bullet vibrators which require watch batteries,
split ear clit stims on traditional rabbit vibrators which make me risk that slicing feeling of paper cuts to the clit in between bouts of cautious pleasure,
any sex toy which requires you to take an exam about the instruction manual before you dare use it in any passionate situation
sex toys which are 'splashproof' (seriously, what does that even mean? Can I wash it or not?)
So here we are, my
Top 10 Sex Toys Which Need Retiring. Now.
Final destination? Filed under B.
Pursue pleasure with these sex toys at your peril!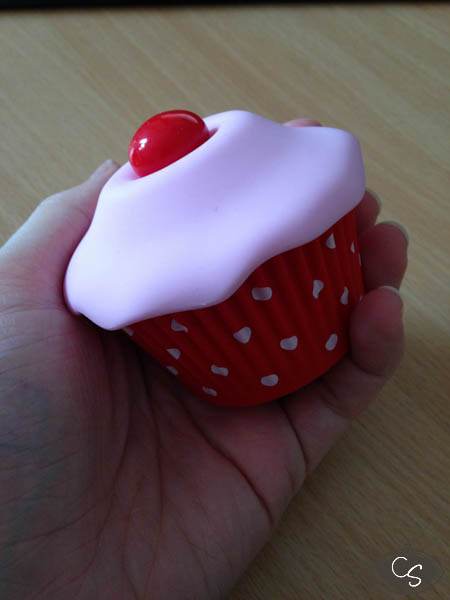 This infamous cake shaped vibe promised so much creamy fun and delicious pleasure and delivered not even the burnt toast of orgasms. with weak vibrations focussed in the flat base, suspect material, attention given to design not purpose and made by a company with possibly the worst customer service skills in the industry, this cake definitely didn't make me rise to the occasion.
Another flat bottomed sex toy (it would appear that flat bottomed sex toys do NOT make the my rocking world go round) which had a big splash attached marketing-wise but didn't deliver when it came down to it. Similar to the Je Joue Sasi, a small bead moves around under a pad of silicone skin of a circular sex toy. It promised to deliver clitoral stimulation like never before. My clit is still waiting to make any kind of pleasurable connection.
Diogol Eggxiting egg & Kaal bullet vibrator
I'll admit I've cheated here, but I couldn't decide these two Diogol products as to which one was worse. High prices, low vibration power. Battery powered, yet expensive. When all was said and done, I was left with two shiny paperweights and not very many orgasms. While I do like a nice paperweight, I like orgasms even more. Sad face.
Doc Johnson Reflections glass bullet vibrator
This bullet vibrator had so much potential, it gave me a sad when it turned out to be a fail. I had to get the first one I got replaced, as it wouldn't work at all. The second one worked, but didn't work for me, if you see what I mean. It's such as shame as I love bullet vibrators and I love glass toys. What could possibly go wrong? Everything, apparently.
Also: watch batteries. -growls-
I remain confused about this sex toy to this day. Look at it.
Not only is the shape bewildering, but the charging lead plug exploded in my partner's hand when he was unplugging it. Really not what I would call the mark of a sex toy you can rely on. An explosive experience, for all the wrong reasons.
Evolved Bendable Rose Vibrator
This sex toy is stupidly romantic for a vibrator which is so rubbish. Or alternately, it's stupidly rubbish for a sex toy which is so romantic. Either way, it just didn't appeal to my personal garden.
Jopen Key Charms Bullet Vibrator
Ok so a lot of people in the sex toy tester scene have been making a big deal about Jopen sex toys. Admittedly, this Jopen Key Charms bullet vibe is my only Jopen product so far. It really left me less than impressed. I love bullet vibrators and even tried this without the vibration deadening silicone sleeve. Nothing doing. Relegated to my 'never use' box, sadly.
A dodgy smelling, smiley faced, jelly material, pearly ball filled rabbit vibrator spectacle of many a toy tester's nightmares. Heavy, noisy, grindy, crunchy, cheaply made joyless soulless device which left me unfulfilled and a little bit slimy.
At this point I will mention that I dislike all jelly rabbit vibrators, especially those which weigh a ton, have plastic beads inside and stink to high heaven like a toxic chemicals lab. Please, PLEASE just stop making all jelly sex toys, it's a nasty material.
Vibe Therapy Chrysalis Pantie Vibrator
Feels like having a dying alligator in your pants (who keeps falling out).
PS. Watch batteries. -growls louder-
Eve Responsive Vibrating Cock Ring
This cock ring buzzes when you make contact with it. Great!
Wait a minute, who has sex where their bodies are in contact with each other there 100% of the time in sex? Hello, any back and forth happening? Are we going for some kind of tantric record here? Maybe a spot of tease and denial? Either way, not what we were into – plus it takes those damn watch batteries. Ugh.
Have you had similar experiences with any of your sex toys? Which ones are on your fail list?
Do you dare to share?
– Cara Sutra