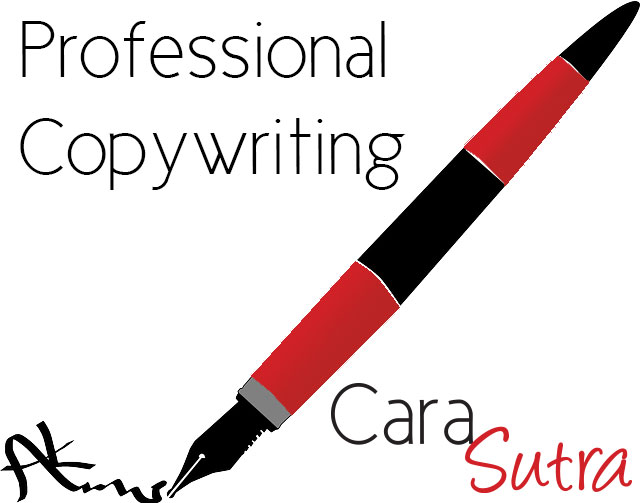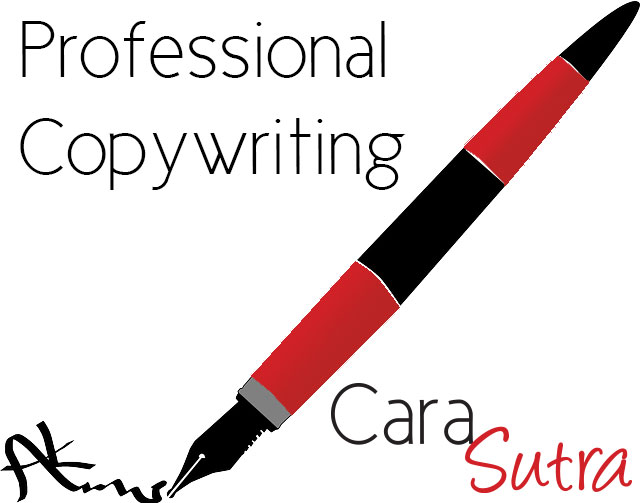 Boost your copywriting income with other services
Now that you have a foot in the door of adult industry copywriting, thanks to the first three parts of my Professional Copywriting for the Adult Industry course, you'll be delighted to learn that writing is only one of several avenues of potential income.
The beautiful thing about copywriting for the industry, is that the longer you're involved, the more contacts you make and the wider your social and blog reach becomes. In addition, you become a lot more educated over time, about a great variety of sexual and adult products related matters.
All of this combines to become a very valuable resource to both established and startup companies who wish to hire the expertise and digital marketing skills of an industry specialist freelancer.
So what other opportunities to earn cash have opened up?
Selling advertising space
After a while, your blog will (ideally) be brimming with amazingly useful, helpful, educational and entertaining articles pertaining to all things sex and sex toys. You didn't think noone would notice, did you? Traffic levels for your blog will steadily increase, leading you to become a more prolific sex blogger and educator in the adult industry.
It would be a shame to let all that traffic earn you a big fat zero each month. Why not sell a proportion of that relevant and sex-interested traffic, as referrals to industry company websites, via on-site advertisements?
In fact, you may have been selling advertisement already, through affiliate banners and links. While these can net you some pocket money, the income is unlikely to be on the same level as earning a set price for site adverts per month (or quoted period of time). The world of sex toy affiliates is highly competitive and earning any money at all is a struggle.
In the same vein, once you begin selling advertising space on your website, I would advise against retaining affiliate linked banners next to paid-for advertising spaces. If a company can merely refer you to their outsourced or in-house affiliate scheme, why would they agree to pay you an advertisement rate?
In order to sell advertisement space on your website, you must be self-hosted. Web hosting providers rarely keep websites on the internet if they notice that you're generating an income from your site and content. It's a good idea to get self-hosted in any case, if your site contains material of an adult nature. Which it probably does, as you're here reading this article.
Your choice of website platform will be a personal one, however I find WordPress to be far superior to particularly other blogging platforms, as it's pretty much infinitely customisable. A self-hosted WordPress (begin at WordPress.org not WordPress.com) presents little to nothing in terms of content and income problems.
WordPress also offers its own adverts plug-in, or you may wish to develop or enlist the services of a web developer to create your own advertisements area. A system which tracks the referred traffic (clicks) as well as including a start and end date, as well as early warning for adverts ending, is ideal. This will help you keep track of your adverts and avoid any unnecessary confusion when dealing with paying companies (now your clients).
Now think of this. You're after a dinner in a restaurant with a lovely atmosphere. You wander through the town centre and you walk past the window of a lovely looking restaurant but it's so large inside, only one table has people at it. Doesn't look very popular for some reason. You then walk by another restaurant, a lot smaller with a couple sat at one of the tables. Only one table is occupied still, but for some reason this one feels a lot more welcoming. You decide to dine there.
My point is, a lot of empty advert spaces will make companies think you can't sell them. They won't necessarily know that you're new to the on-site adverts scene, they may just think that other companies have rejected your advertising opportunity. It's much better to start with a couple of slots available, then add more as you sell them.
With this in mind, keep your prices reasonable. In fact, before you sell your very first advert, start your prices lower than your competition. Selling your first advertisement space is the hardest, so swallow your pride and don't be afraid to accept lower than you thought you'd get or lower than other websites charge. In time, as you sell out more advert spaces, you will be able to raise your prices in line with demand.
Social Media Audience
As your own website articles and your copywriting work elsewhere on the web and in print should have been scattered generously and frequently across your social media profiles, you will hopefully have gathered quite a following on each platform. The most effective ways to manage social media is a course for another time (would you like one? comment below if so), however the intricacies of social updates and networking aside, we'll talk the ideal situation.
Any audience online is potential traffic to a website. Viral marketing, which is the intended fast shared information directing large scale attention to a product, website or business, is a big thing in this age of e-commerce. Put simply, your followers = cash.
Sounds a little harsh, I know. But if you can persuade your 3000 twitter followers to visit your site by using your copywriting skills to craft an intelligent, teasing tweet, then why shouldn't a company pay you to craft a similar tweet directing your followers to their website and products?
Such services are usually tagged on social media platforms as #ad or #spon, shortened forms of 'advertisement' and 'sponsored'. This disclaimer alerts your followers to the fact that you have been paid to place this content and link on your social profile, therefore releasing you from any legal worries.
The price you charge for social media updates for companies will be a personal decision, as far as I am aware there is no industry standard. As with a few other things, I decided to offer this service as a result of a 'lightbulb' moment – and pretty much guessed what it would be worth to companies. Sorry. I can say that the social media support I offer became so popular that I decided to now only offer it as part of one of my promotional bundles – to save me from companies only wishing to purchase one month of social media support, with their Twitter, Facebook, Google Plus and other links remaining on the internet a lot longer than that.
Consultancy Services
As you become known as an authority in the adult industry, on matters such as copywriting, sexual education, sex toys and industry specific marketing, you also adopt (willingly or unwillingly) the title of 'expert'. An expert can charge money to give their advice to other people. This is known as consultancy. The sum of your experience, knowledge and skills is a valuable commodity. If you've become successful in the industry yourself, then why give away that knowledge to companies free? You have bills to pay, don't you?
I realise that this seems a little hypocritical as I'm not getting paid a fee to write this copywriting course. However, I agreed to give a talk about my knowledge and experience at Eroticon 2014 and wanted to use the content of that talk in written up articles on my blog too, which acts as additional content – drawing traffic and hopefully adding to my standing in the industry. What was that about no truly benevolent act? This is business remember, so ensure that you're not spending time and energy on projects which do not benefit your overall career.
The fees for consultancy vary greatly but I choose to accept consultancy on a case by case basis, which starts at £25 per hour (the same as my copywriting fee).
Legal requirements
Now that you're earning income for work, you need to make sure your affairs are in order legally. It's not my place to give legal, business or tax advice, but in my experience I would advise that (particularly in the UK) you register for self assessment, which means you'll be a sole trader (a business in your own right, but not a Limited Company).
It will also stand you in very good stead to keep a spreadsheet of your income and expenditure, dates you invoiced companies and dates the monies came in, that kinda thing. I keep my spreadsheet in cloud format, on Google Drive, so I can access it from whichever device I'm using. Remember to keep a copy of all the invoices you send too.
If you have any questions of a legal or business nature you might wish to invest in some professional legal advice to ease any concerns.
Remember that this course has detailed my personal experiences as an adult industry copywriter. Your mileage may vary. I would also hate to see 'Cara Sutra clones' out there, in terms of websites and copy, as being unique is essential for success. You need to pave your own way and I can only give you some tips and pointers that I've found out about through my journey.
Be brave. Try new things. Don't do everything the exact same way as someone else, jazz it up a little and put your own twist on things. The industry needs more copywriters and freelance marketers, but it takes a variety of voices to make a beautiful choir, rather than 100 people screaming the same note.
Let's support the adult industry in an intelligent and creative way, using our talents to both highlight the best that the industry has to offer, as well as revealing a respectable, fun and exciting way to make a living.
I hope you've enjoyed this course and I look forward to reading your comments below!
– Cara Sutra