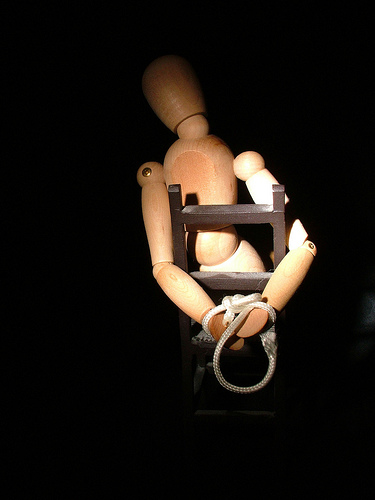 Dear Cara,
My boyfriend and I are very interested in getting into the BDSM scene – particularly he fantasises about me humiliating  him and me being dominant both in and out of the bedroom. 
He likes the thought of me being his Mistress but I struggle knowing what this actually means and if it's a constant thing that happens within our relationship or something that can be switched on and off. 
If it is a constant then doesn't that mean no switching off and that it's a conscious effort all the time?
I love taking control in the bedroom and am confident there – but when it comes to taking it to that next level of public humiliation and the like I'm pretty clueless. 
He has introduced me to this scene and I am really enjoying it – but as it's him who introduced me I don't know much about it. 
I love the power it gives me and it makes me feel really sexy but I'm a little lost as how to move it forward and go further than just the bedroom. 
Your expert advice and knowledge would be so useful here.
[name withheld]
——————-
Thanks for your question. This is one I get asked quite regularly so I thought I would answer it here for people to have a place of reference as well to answer your queries personally.
There is a world of difference between what I would term as bedroom kink and the BDSM scene. Just look at how Fifty Shades of Grey has been received, firstly by the vanilla market (non-BDSM people) and those within the BDSM scene. It is commonly seen as too tame by those in the scene whereas it has been a revelation for vanilla people wishing to expand their love life and incorporate bondage and roleplay.
Everyone has their own take on fetish and BDSM, it is a very personal subject.
I believe that Topping (dominating in a roleplay or for a session only) him to bring his fantasies to life is a far cry from being a Mistress. This is something you can explore in more detail over at Erotica UK in my article entitled What Being a Mistress Really Means.
It is really up to you (both) how you incorporate BDSM into your life. Whether it is every day as a 24/7 lifestyle route or something to be kept behind the bedroom door only. If you find it becomes a chore rather than something you truly enjoy, don't do it. You shouldn't feel pressured into something you don't really want to do.
As always I suggest you talk openly and frankly about the matter with him as much as possible, to find out where your desires both correspond and perhaps where they don't meet. There is no right and wrong as far as 'rules' of BDSM go – discounting the obvious such as trying to force a situation that doesn't suit everyone involved, or any non-consensual practices.
It is particularly important to take it slowly and keep checking boundaries when it comes to humiliation – there can be a fine line between what is erotic in their head, then what actually plays out in reality. Start very small, is my advice. Perhaps something like make him wear female underwear out in public. No one will even know he is doing it, but you can then gauge how that affects him. If that seems fine, work up to something visible to the public, like painted nails. You can always increase the humiliation as required – but you can't go back in time and change anything that adversely affects him.
Treat this as an adventure you can enjoy discovering more about together. Take it slowly and research what is available – ideas, equipment and people in the scene – taking tips from online communities such as Fetlife or even groups of likeminded people on Twitter and those on the Cara Sutra forum. You can find plenty of details online about BDSM events such as local munches (BDSM meet ups) or fetish shopping events, all the way up to extravanganzas such as the Erotica show in Autumn.
Remember, this is a two way experience not a way to actually control your partner. The only power you have is through his consent alone. Think of it more as a way to find mutual fulfilment in a way that differs from the traditional sexual way of giving and receiving satisfaction in a relationship. The psychological benefits to having these kink and BDSM needs met will have a profound effect on you both, increasing your happiness as well as strengthening the relationship between you.
—