Sliquid Organics Sensations Stimulating Lubricant Review
By Cara Sutra
My review of the Sliquid Organics Sensations Stimulating Lubricant is brought to you courtesy of Belle de Soir. Thanks for sending me a bottle to review!
Packaging & First Impressions
As with the rest of the Sliquid products, the Sliquid Organics Sensations Stimulating Lubricant is clearly labelled with is instantly recognisable as being part of the Sliquid range. The bottle label is classy and tasteful, without gender bias and it's easy to read.
Even though this is the smaller bottle, 125ml not 250ml, it still feels like a generous amount of lubricant which will last through many sessions. This is helped by the fact that I only need a dot or two of the Sliquid Organics Sensations Stimulating Lubricant. Dispensation is by depressing one side of the cap so a spout pops up. When you first receive the lubes there is a peel off disc under the screw-off cap before you can dispense the lubricant. It's the little touches like this safety seal which set Sliquid apart. The disc ensures that there are no spillages between manufacture and arriving at your door.
The Sliquid Organics Sensations Stimulating Lubricant isn't completely without scent, to my nose anyway. Unscrewing the cap and smelling the contents gave me an impression of something light and fruity, apricot or peach perhaps. Only a vague smell, not in any way overpowering. Pleasant and light. There's nothing like that in the ingredients; closest is green tea and sunflower seed. Upon dispensation and during use the scent is only barely discernible.
Taste
Sliquid Organics Sensations Stimulating Lubricant isn't an edible or lickable lube. It's not meant to be flavoured in any way. It doesn't taste bad though – in fact it's rather pleasant! This really surprised me because not only do water based non-edible lubes usually taste of either nothing or have an off-putting taste, the botanical extracts in this one made me think it would be quite bitter or taste of grass and leaves. In reality it tasted naturally pleasant and there was a slight menthol taste – unsurprising as menthol is part of the formulation.
Official Spiel
Sliquid have this to say:
Organics Sensation is a water based stimulating lubricant equivalent to Sliquid Sizzle from the Naturals line. It is infused with certified organic botanicals, as well as the active ingredient, food grade menthol. It is designed to heighten sensitivity and provide a deep, pleasurable feeling during use.
Purified water based stimulating lubricant
Goes on cool, and warms with friction
100% Vegan friendly
Infused with Certified Organic botanicals
Water soluble and easy to clean up
Glycerin free and paraben free
Hypoallergenic and non-toxic
Non-staining, unflavored and unscented
Uniquely blended to emulate your body's own natural lubrication
pH balanced neutral
Ingredients
The Sliquid Organics Sensations Stimulating Lubricant ingredients are:
Purified water, Plant cellulose (from cotton), Aloe barbadensis*, natural tocopherols (vitamin E), cyamopsis (guar conditioners), extracts of hibiscus*, flax*, green tea* & sunflower seed*, menthol, potassium sorbate, citric acids (citrus fruits).
*certified organic
As you can see there's no parabens or glycerine there at all. If you're looking for a natural, non-irritating lubricant then this is it. Unless you don't like menthol of course – but to my nose, mouth and body it's only a touch, not in any way overpowering.
During Use
The Sliquid Organics Sensations Stimulating Lubricant feels slightly warming, again probably due to the menthol, and this incited more natural lubrication to be produced by my vagina. Aside from the stimulating, warming effect this lubricant is very slippery and feels just like my own natural lubrication. It's clear and just the right thickness for me, not too runny or too thick. I need to be careful not to dispense more than I need; just a small amount carried me through a usual masturbation or sex session.
As the Sliquid Organics Sensations Stimulating Lubricant is water based it's versatile enough to be used for any sex session I fancy, be it masturbation with or without any of my sex toys, or sex with my partner.
Buy It
At £11.95 this might be one of the more expensive lubricants out there. However, for the natural, non-irritant properties and the reassurance of a quality brand like Sliquid it's worth it. This is a beautiful lubricant and easy to see why it's trusted and sought out by so many around the world. Love it.
Want to try? Buy your Sliquid Organics Sensations Stimulating Lubricant here at Belle de Soir for £11.95.
More Sliquid Reviews
I was recently fortunate enough to be sent not just one but four Sliquid products to test and review, from the lovely folk over at Belle de Soir. Sliquid lubricants are not only vegan friendly but also paraben and glycerine free.
If other sex lubricants have given you any type of irritation or you're simply unsure about the ingredients in the formulation, try Sliquid – they're the trusted lubricant brand by reviewers and lube experts (well, people who know a lot about lube) around the world.
I received:
This review is for the Sliquid Organics Sensations Stimulating Lubricant.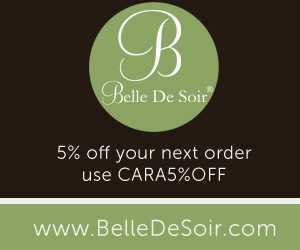 This review contains affiliate links