Satisfyer Partner Whale Review
By Pleasure Panel reviewer Edger
With an ever-increasing range of couple's sex toys coming onto the market, I was really excited to be chosen by Cara to review the Satisfyer Partner Whale.  As an owner, and big fan of a We-Vibe 4 toy I was interested to see if this toy could deliver in the same way, or even improve on the sensation that came from the We-Vibe toy.
Before it arrived, I did a bit of research and found that the Satisfyer Partner Whale falls into a much lower price category than the We-Vibe products and felt that although very similar looking it may not be in direct competition.
When the Satisfyer Partner Whale arrived, I unpacked it and found that the packaging for the item to be quite stylish.  The outside had a clearly displayed picture of the product and some discreet information that slightly alluded to the product, but overall, I would say that unless you knew what you were looking for, the item is quite innocently and discreetly packaged.
Once opened, I was really shocked by the size of this thing.  Compared with the We-Vibe 4, this thing is really quite a chunky couples toy.  Despite the size though, I absolutely love the styling.  It really made me think back to my childhood days and seeing a giant blue whale model at a museum, so I guess in hindsight, this thing is really not that huge.
The Satisfyer Partner Whale itself looks like a whale, with a few lines etched into the design and a small raised bump that looks like the eye.  It is quite a subtle design and I think looks a little more discrete than some other products out there.  Back to the size though, this thing is bigger than the We-Vibe 4 and prior to use I felt would be a little more cumbersome during use.
Inside the box you will also find a magnetic charger cable and an instruction booklet describing the features of the vibrator.
For operation, the Satisfyer Partner Whale has two main areas, one for G-Spot stimulation (2.5″ in size) and the other providing clitoral stimulation (3″ in length).  The two different areas each contain their own motor, however, there is no setting them individually, so I guess the two motors are there to ensure enough power in each part.  The idea of the item is simple, for couple's use, it should be inserted and then will provide an intense sensation to both.
The Satisfyer Partner Whale is made from Ultra-Smooth Phthalate Free Silicone and as you would expect from this material really does feel smooth to the touch.  It is soft, with a small amount of give and does not pick up debris at all.  The item is also waterproof allowing for it to be used in a range of different scenarios to further add to its use.
The Satisfyer Partner Whale is charged via a magnetic charger which attaches easily and on a full charge we found that you could get between 1-1 ½ hours of use out of it.
The item is turned on easily using a large button on top of the whale's "head" however, it bizarrely starts at its highest setting and you have to scroll down through to the lower vibration setting.  This may only be a small gripe, but it is not common with the toys that I have used for it to be that way round.  All in all there are 10 vibration settings, 3 normal straight forward vibrations and then a set of 7 different patterned vibrations.  As there is only one button on the top of the vibrator, to get through to the setting that you would like, you must "scroll" past each of the settings to find your chosen one.
For use the item is compatible with water based lubricants, and once applied really fit quite comfortably for solo use. For couple's use, this is where I began to find the size of this thing a little bit cumbersome in comparison with the We-Vibe 4.  Essentially my dream would be that the smaller and unobstructive the product, whilst still providing as much stimulation to both partners, whilst remaining easy to use and staying in place, should be the features that would make this thing brilliant.  The size sadly limits this.
The size of the G-Spot arm of the vibrator, is just a little bit too big and began to give a really over-full sensation during couple's use.  The vibration sensations are good, however, do not replace the fact that it just feels little bit too big compared with the We-Vibe.  It was also a little difficult to keep in place during use and as a result, felt like it was constantly slipping out of place.  Stopping and pushing back into place really did not keep the flow going.  I would say though that this slipping is something that we found with the We-Vibe 4 also, so I would say that this is not necessarily a negative for the Satisfyer Partner Whale in comparison, more an issue with both.
The vibration sensations are good and give a nice level of stimulation, both in solo and couple use, however, I would say that they felt like the offered a higher frequency end of vibration and didn't seem to hit the lower rumbly deeper sensations that really hit the spot.
The one real issue that the Satisfyer Partner Whale had in comparison with other competitors is the lack of remote control.  The remote on the We-Vibe range of products is really hand and can allow you (with smartphone) to modify, program or change the vibration during use without having to go find the button to change the settings.  This would really have made a difference to this product, and whilst the button is big and easy to see and use, it really does not replace the simplicity of the remote control during use.
However, with the significant price difference this could really be one to sway your decision. If you find a setting and like it and don't feel you would want to change during use, then this could be a much cheaper entrance into couple's vibrators compared with the We-Vibe range.
As for clean up after use, as you would expect with a silicone based product, it really is as easy as a wipe with hot water, soap and then a spray with a sex toy cleaning product, before leaving it to dry and packing it away.
In summary, there are things about the Satisfyer Partner Whale that I really do like. It provides strong surface level stimulation in both of the "arms" of the product and it really does look fantastic, and whoever came up with the idea that it looked like a whale and basing the styling on that having a really great idea.  It is also significantly cheaper than the We-Vibe range of products so if that is a consideration I would really not put you off this product.
There are negatives though, and for me the major one being the lack of remote control (however this may allow it to sit at this price point).
Overall, I would say save up the money for the We-Vibe, however, there is a lot of fun to be had with the Satisfyer Partner Whale while you're waiting.
6/10
– Edger
---
Where To Buy
Thanks to Pleasure Panel reviewer Edger for this review of the Satisfyer Partner Whale.
The Satisfyer Partner Whale was sent free of charge, in exchange for a fair and honest review by the Pleasure Panel, by Satisfyer Sex Toys. Thank you! 🙂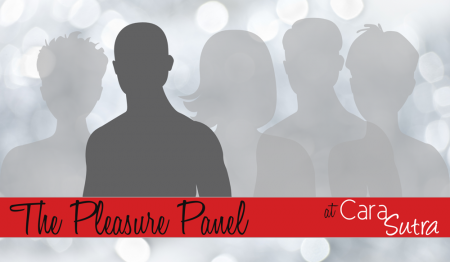 This review contains affiliate links.