Pipedream Anal Fantasy Ass Kicker Review
By Pleasure Panel reviewer Meitiman
The Pipedream Anal Fantasy Ass Kicker With Cock Ring is a vibrating anal plug that is attached to a cock ring. This plug-cockring combo is part of Pipedream's Anal Fantasy collection. It can help boost ejaculation and makes the cock harder. I wasn't exactly blown away by it, but it does make a solid addition to an anal-lover's toy toolkit.
There are a lot of pluses to this cockring and plug combo. It's made from Pipedream's Elite Silicone, which they claim is ultra-hygienic. Silicone is already one of the safest materials for bodies, so I believe this is just Pipedream's wording choice and not necessarily an upgrade from other silicone toys.
Like other silicone toys, the Pipedream Anal Fantasy Ass Kicker is phthalate-free and hypoallergenic. It is simple to clean and can be cleaned in a variety of ways. Some options include: soap-and-water, the included toy cleaner, boiling in hot water (after removing the bullets for this toy), or throwing it in the dishwasher.
The vibrations for the Pipedream Anal Fantasy Ass Kicker are provided by two bullet vibes that are included with the toy. One vibe inserts into the plug and the other into a sleeve attached to the cockring. If I'm being honest, this is the part that left me a little underwhelmed. The bullet vibes are similar to every other standard bullet vibe I've used.
Outside of the sleeves, they work great. They're not too noisy and work great for teasing your partner or to induce orgasm. Once they're inserted into their respective sleeves on this toy, they're quiet and it would be hard to hear them through a closed door. The sleeves help to dissipate the vibrations, which makes the noise minimal. Unfortunately, this silicone material also absorbs some of the vibrations, making the strength of these vibes a little lacking. This might be perfect for newer anal-players, but for a more seasoned anal player like myself, it left me wishing for more.
The cockring bullet vibe is best felt when pressure is applied to force the bullet back against my skin. For the plug's bullet vibe, the vibrations do not distribute all the way to the tip very well and they can mostly only be felt around the anal opening. There is little to no vibrations felt against my prostate.
The plug part of the Pipedream Anal Fantasy Ass Kicker has an insertable length of 4 inches and a width of 1.25 inches. This plug has a flared base, plus it's attached to the cockring by a silicone "rope" so there's no chance of this plug getting sucked up into the body. The cock ring is stretchy and has a diameter of 1.5 inches. The silicone "rope" is about 6 inches in length.
Pipedream packages their Pipedream Anal Fantasy Ass Kicker cockring and plug in a plastic Ziploc-style bag, which is not a bad idea to store it in long-term. It's best to keep silicone toys like this one separated from other silicone toys as there could be an adverse reaction when the two toys come into contact with each other, causing damage to one or both toys.
Inside the box, you'll also find a 5-piece prep kit that includes 2 rubber finger sleeves (for preparing the anal area for the plug to be inserted), refresh toy cleaner, a Moist anal lube squeeze tube for inserting the lube, and an Anal Eaze desensitizing cream.
This kit is useful except, I wouldn't recommend using the desensitizing cream personally. Anal play can be very enjoyable with plenty of lube and preparation. If you're feeling pain or discomfort, it's very possible that you need to apply more lube or take more time preparing the anal region for penetration. Desensitizing cream will remove some of the feeling from the anal region, meaning you won't be able to tell properly if there is pain or discomfort. You could end up doing damage if you aren't able to feel the warning signs the body is trying to tell you.
I liked a lot of things about this Pipedream Anal Fantasy Ass Kicker anal plug and cockring. I wished the vibrations were stronger and better hit my prostate, but the silicone material feels top-notch and luxurious with a soft feel to it. The prep kit that is included is useful (except for the desensitizing cream of course), and I definitely had a stronger erection. If you're newer to anal play or cockrings, this could be a great set to try out. The plug size is not too intimidating with proper preparation, and the vibrations are not over-the-top-intense.
If you're a more-seasoned anal player, though, and you like stronger vibrations or direct prostate stimulation, you'll probably want to find a different option. I'm not disappointed with the Pipedream Anal Fantasy Ass Kicker and cockring, but it likely won't be a frequent player in my sexual sessions.
6.5/10
– Meitiman
---
Where To Buy
Thanks to Pleasure Panel reviewer Meitiman for this review of the Pipedream Anal Fantasy Ass Kicker.

The Pipedream Anal Fantasy Ass Kicker was sent free of charge, in exchange for a fair and honest review by the Pleasure Panel, by Simply Pleasure. Thank you! 🙂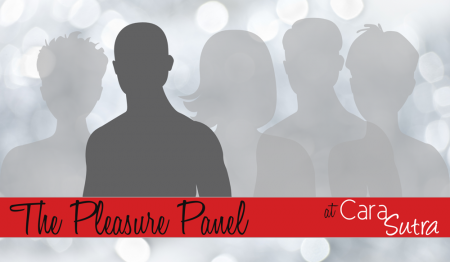 This review contains affiliate links.