Nexus Excite Small Anal Beads Review
By Pleasure Panel reviewer Shady Shania
I have been sent the Nexus Excite Small Anal Beads free of charge from Nexus Range via the Pleasure Panel in exchange for an honest and frank review.
The Nexus Excite Small Anal Beads arrived in a box with an image of the beads on the front and information on the back of the box. Inside the box the beads were located within a sealed bag to show that they have not been tampered with.
Once I had opened the bag, I noticed the beads had a white powdery feel and look to them, but with no aroma to them.  They were lovely and soft to touch and very smooth. The beads are of a small size and would be ideal for someone beginning in their journey for anal fun. The beads are all the same size as some start small and each bead is slightly bigger.  They have a loop at the base to help remove the beads when you feel like it.  I washed the Nexus Excite Small Anal Beads with warm water before use and then covered with an anal lube before inserting them.
They were very easy to insert and as I'm not a beginner at anal, found them to be very comfortable and could feel them inside.  I used toys as well as the anal beads to stimulate the G-spot and clitoris.  While orgasming with the toys, I felt the beads within the anal canal.  The back of the box says to remove them at the point of orgasm, which I did after several orgasms, which was pleasant but honestly did not feel it added that much more oooomph to my orgasm. I may have to try when actually having intercourse and having the OH to pull them out to see if that adds to my orgasm.
The Nexus Excite Small Anal Beads can be used for either sex, so would be keen to see how a male would react to the beads and also if they were pulled out during orgasm how he would react, this is something I will need to talk nicely to him about 🙂
Cleaning the beads was easy, again using warm water, I washed them and dried them fully before storing back in their packaging.
Overall I would score the Nexus Excite Small Anal Beads 8 out of 10. Made up on the ease of use and information on the packaging, but I personally did not get much out of them.
– Shady Shania
---
Where To Buy
Thanks to Pleasure Panel reviewer Shady Shania for this review of the Nexus Excite Small Anal Beads.

The Nexus Excite Small Anal Beads were sent free of charge, in exchange for a fair and honest review by the Pleasure Panel, by Nexus Range. Thank you! 🙂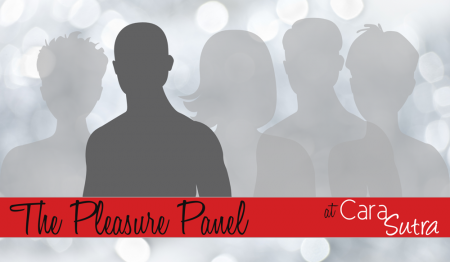 This review contains affiliate links.