Minx Simplicity Bullet Mini Vibrator Review
By Pleasure Panel reviewer Joanne's Reviews
I jumped at the chance to review another sex toy for Cara and this time it was the Minx Simplicity Bullet Mini Vibrator – and by mini, they do mean one small little vibe.
The Minx Simplicity Bullet Mini Vibrator comes in a nice retail box that has good instructions for use and its specifications on the reverse. I particularly liked the visual depiction of the vibration setting (on the reverse – there are seven choices).
The Minx Simplicity Bullet Mini Vibrator is made with body safe silicone and ABS -both of which are phthalate and latex free, which is good news for your lady bits. It is also waterproof as long as you fit the twist off top correctly so you can have a lot of fun in the bath or shower with it.
It really is a small vibrator measuring in at just 2.5" (6.5cm) long and with a circumference of 2.75" (7cm).
The Minx Simplicity Bullet Mini Vibrator comes with a battery which is a 1.5V N size (E90), so it is ready to go on arrival.  I hate these tiny batteries but with a vibrator as small as this one the manufacturers have no choice but to use one. The Minx Simplicity Bullet Mini Vibrator itself is a nice shade of deep purple on the silicone bits and white on the ABS bits.
The top of the Minx Simplicity Bullet Mini Vibrator twists off to insert or remove the battery and this cap also houses the on off which doubles up as the mode selection button as well. Press the button to switch it on and then repeated clicks will cycle through the seven settings. You switch it off again by pressing and holding the button in for three seconds.
As it is only powered by a single 1.5V battery I was pleasantly surprised as to just how powerful this little guy is. The silicone is a good contrast to the smooth ABS and this gives you a nice choice of which part of the vibe works best for you to use.
One side of the Minx Simplicity Bullet Mini Vibrator is smooth and the other has a small ridge down the centre then the button is also silicone so you can use this for a more direct clitoral stimulation. The silicone is very rigid and like a lot of silicone sex toys it can be a bit of a dust magnet so once you have cleaned it place it in somewhere away from dust and lint.
This Minx Simplicity Bullet Mini Vibrator can be used internally, but you would need to be careful as it can get a little slippery when lube is applied, although personally with the size of this Minx Simplicity Bullet Mini Vibrator I would only use it for clit stimulation or possibly only inserting the tip. One tip to make it easier to hold and this work on all small vibes is wrap and elastic band around the end that you are going to hold for some added grip.
The three speeds and four functions do deliver on the power and I found it easy to get myself off with this varying the speed or patterns as I got more and more turned on. The Minx Simplicity Bullet Mini Vibrator really is a handy little sex toy… but it does have a couple of negatives.
The manufacturers claim that the Minx Simplicity Bullet Mini Vibrator is whisper quiet, unfortunately this is not the case, you could possibly think this is a fairly quiet toy in the lowest setting, but it is definitely not what I would call whisper quiet. Especially in comparison to most of the other toys I have used.
I would say that it is about as noisy as my electric toothbrush, then maybe getting as loud as an electric razor on the higher settings so not super noisy but not what I class as whisper quiet.
I would recommend removing the battery when you are not using it as well, as although I had switched the toy off, I found after 3 days the battery was completely dead and I had to purchase a new one. It is good practice not to store sex toys with batteries inserted but let's face it we all do it but with this toy it did go flat all on its own. Maybe I had a dodgy battery I don't know but it is something to be aware of.
All in all though for the price this Minx Simplicity Bullet Mini Vibrator is an excellent little clitty pleaser and an ideal first time vibrator or something to drop into your hand bag for when the opportunity for a bit of fun arises.
7/10
– Joanne's Reviews
---
Thanks to Pleasure Panel reviewer Joanne's Reviews for this review of the Minx Simplicity Bullet Mini Vibrator (currently £11.95)
This sex toy was sent free of charge, in exchange for a fair and honest review by the Pleasure Panel.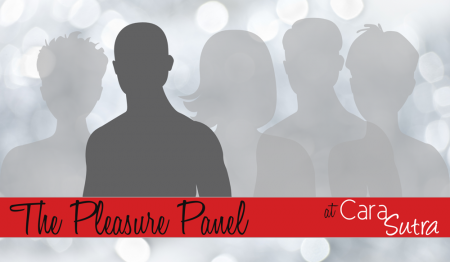 Contains affiliate links