Licx Smooth Sensual Gel Lube Review
By Pleasure Panel reviewer Supercutesecret
I received this Licx Smooth Sensual Gel Lube as part of Cara Sutra's Pleasure Panel, so thank you very much! I was intrigued about the concept of a gel lube, since I don't believe I have tried a lubricant of that texture before, plus I have heard great things about Licx as a brand, so this was a product definitely worth the opportunity to try out.
The Licx Smooth Sensual Gel Lube comes in a purple cardboard box with the basic information of Directions; Precautions; Storage; Ingredients and Contact Information. This is all very obvious stuff, so I won't bore you with those details, but I did notice that this was manufactured in Great Britain, so am happy to be supporting a British-made product.
Within the box is the Licx Smooth Sensual Gel Lube. This is 100ml of gel lubricant in a squeeze-and-cap tube, which is actually a very large amount of product! You are definitely getting a lot for your money here. The tube has all the same information on as the box. It's all very straight-forward to use this lube, you simply open the cap and squeeze out the desired amount. The nature of the tube means that it's easy to get the product out and you'll be able to get every last drop out.
The ingredients that give this lube its gel texture are as follows: Aqua, Propylene Glycol, Hydroxyethylcellulose, Chlorhexidine Digluconate.
I've never a bad reaction to any lube I've ever used in my whole life, so to be honest, I don't pay attention to the ingredients in lubes personally, but I understand other people may have certain preferences or allergies, so if any of these ingredients put you off this product, then of course do not buy it. Generally, the Licx Smooth Sensual Gel Lube should hopefully be fine for most people though, since this lube is water-based, paraben- and oil-free, and odourless.
So, overall, how does the Licx Smooth Sensual Gel Lube perform?
The answer is very well, but very basically.
The Licx Smooth Sensual Gel Lube comes out with a smooth and silky texture, is non-sticky and definitely does the job of providing lubrication to any areas you need it (it is suitable for vaginal and anal play). It has an average level of longevity for the lubricated areas, but also absorbs into the skin very easily in the places you don't need it. I find this to be a very pleasant product to use and don't really have any cons or gripes about it quite honestly. However, it also doesn't really have anything that wows me either.
It is at its core a basic water-based lube that is suitable for everyone and is a good staple to have, but isn't a product I'd desperately want to go out and try either. The "gel texture" is indeed gel, but not sticky like hair gel, it is basically like a thicker water-based lube, which works for me, since I prefer thicker lubes, so they don't spill everywhere when pouring and transferring onto the body.
I do really LIKE this Licx Smooth Sensual Gel Lube, but it just isn't exciting enough for me to LOVE it. Then again, it isn't supposed to be a zany product, it is an all-inclusive lubricant that I feel should work for most people and you get a solid amount of product for your money that should last you a long time.
Overall Rating: 8/10
– Supercutesecret
---
Where To Buy
Thanks to Pleasure Panel reviewer Supercutesecret for this review of the Licx Smooth Sensual Gel Lube.

The Licx Smooth Sensual Gel Lube was sent free of charge, in exchange for a fair and honest review by the Pleasure Panel, by Licx Lubes. Thank you! 🙂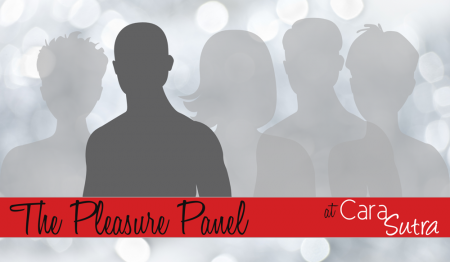 Unaffiliated review