Give Lube #Selfie Pleasure Gel Review
By Pleasure Panel reviewer Shady Shania
I have been sent the Give Lube #Selfie Pleasure Gel by The Pleasure Panel courtesy of Give Pleasure Products free of charge in exchange for a frank and honest review.
I have used quite a few lubes and pleasure gels previously and am not always that impressed with them, some not delivering what is expected and others just making my private parts a tad sore.
The Give Lube #Selfie Pleasure Gel arrives in a lovely black tub with silver labels and once the lid is opened, it is sealed with a foil seal, ensuring you know it has not been used previously. The tub was 250ml in size and the gel was as near to the top as could be.
The feel of the gel is very nice, it is not sticky neither is it too runny, it is clear, has not got a horrid aroma to it either. I dipped my fingers in and got a small amount on them, rubbing it around the clitoris as I was using on solo play.  It is applied very easily and as per the blurb, it stays on for ever, no need to reapply every few minutes.  There was no stinging sensation when using and I found that it did not make me sore like previous lubes/pleasure gels. Using it on toys and for inserting them was again a pleasant experience.  There was not dragging or soreness during or after use.  There is no smell and also does not stain bedding if you catch it on them.  After use there was no sticky residue or feeling of being clogged up and need to go and wash off.
I have to say the Give Lube #Selfie Pleasure Gel is the nearest to natural lubrication that I have found to be on the market. The tub has warning on the reverse, but in very small print saying to test the pleasure gel on your forearm prior to use to see if there is an allergic reaction.  The gel contains glycerin but nothing on the tub says if it is compatible with condoms. Looking on their website does not give any further information as to if it is safe to use with condoms either. It states it is a water based gel, no mention on there that it contains Glycerin.
Overall I loved this Give Lube #Selfie Pleasure Gel, for someone who is very sensitive to lubes and gels on my sensitive parts, it was lovely to find one that I can use internally and externally without feeling like it is on fire afterwards.  I will be using this in the future and purchasing more when needed.
I score the Give Lube #Selfie Pleasure Gel 9 out of 10, they have lost a point for the lack of information of safe use with condoms and certain toy materials.
– Shady Shania
---
Where To Buy
Thanks to Pleasure Panel reviewer Shady Shania for this review of the Give Lube #Selfie Pleasure Gel.

The Give Lube #Selfie Pleasure Gel was sent free of charge, in exchange for a fair and honest review by the Pleasure Panel, by Give Pleasure Products. Thank you! 🙂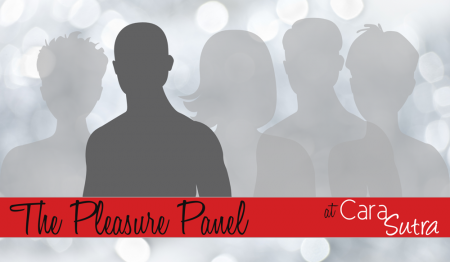 This review contains affiliate links.