Give Lube #Selfie Masturbation Cream Review
By Pleasure Panel reviewer Louise Lace
I have used both water-based and silicone-based lubricants and gels when masturbating or playing with sex toys in the past. I have never had the opportunity to try a cream so I raised my hand when Cara put out the call for a reviewer to volunteer for the Give Lube #Selfie Masturbation Cream.
Packaged in a sleek black pot with a screw top lid, large silver circles on the lid and the front clearly identify its contents. Had it not been for the Give Lube #Selfie Masturbation Cream branding, the tub could've happily sat on my bedside table.
The cream is manufactured in the Netherlands which brings back fond memories of many a sexy trip my husband and I have had in Amsterdam, I don't think I will ever forget my first visit to a sex cinema where one of our fellow cinema goers took the opportunity to masturbate to the porn film just a few seats away from me. Had I had the #Selfie Masturbation Cream in my handbag at the time, I could have offered him a dip in my pot, oooh errr Missus.
I digress. Along with the country of manufacture the labelling also provides directions for use, in many different languages; apply as much of the product as you want on the body part you want and repeat as often as you like. Seems simple enough.
The packaging describes the product as a water and silicone based pleasure cream and lists the ingredients. I must advise that I am not a scientist, nor am I medically trained, most of the ingredients list is just letters and numbers to me, a few of the items do ring alarm bells. Propylene Glycol, Citric Acid and Petroleum are present on the list, all of which have been known to cause irritation for some people. The directions do suggest that you try a small amount of this product on your forearm to check for a reaction before using the Give Lube #Selfie Masturbation Cream for its intended purpose. I don't usually have a problem with lubricants, but as this is the first time I have used a cream based product, I decide to take note of the advice and be sure to try it on my arm for a few hours before first use, just in case, no doubt a burning vagina would bring any masturbation session to a swift end!
The large 250ml pot is sealed with silver foil so I can rest assured that no one else had dipped their fingers (or bits) in my pot before it arrived on my door step. There is an expiry date on the base of the pot of June 2020, however, there is a 'once opened' symbol which shows that the product should be discarded 12 months after opening.
The pot is filled to the top with a thick, bright white cream, it has a slight smell, not an offensive smell but it is certainly not odour free. I would describe the scent as something quite similar to PVA glue. Not sure how I feel about that but as I don't intend to use the Give Lube #Selfie Masturbation Cream as an impromptu face moisturiser, I don't think the smell will be too much of an issue.
Scooping a small blob of cream on my finger, the Give Lube #Selfie Masturbation Cream is thick and quite stiff, it did not run or drip when I moved my finger around to capture a picture or two to accompany this review. When rubbing the cream between my fingers it spread evenly and did not sink into my skin, a promising sign that I should not need to keep reapplying during masturbation. I hate it when I have to stop what I am doing to reapply more lubricant or in this case, cream.
I dabbed a small amount on the inside of my elbow for the patch test and while the whiteness of the cream disappeared quite quickly, the cream stayed moist on my skin for quite some time, another reassuring sign of its longevity. Patch test complete and no reactions noted, it was time to introduce my clit to the Give Lube #Selfie Masturbation Cream.
As the cream is both water-based and silicone-based, I do not risk damaging my silicone toys by using them with this product, silicone lubricants are not recommended for use with silicone toys, I decide to go 'old skool' and play toy free for this session. Scooping up a grape sized amount of the Give Lube #Selfie Masturbation Cream on my fingers, I set to work.
The cream was initially very cold on my skin and my clit took a while to come out of her hiding spot but once the cream spread and warmed with the heat of my body she happily made an appearance. The cream acted as a lubricant would, it prevented my fingers from dragging across my skin and helped them slip and slide as I moved. The cream did not cause any tingling, warming or cooling sensations, it merely provided the moisture my body needed to allow for easy and pleasurable masturbation. The grape sized amount was possibly a little too much but at no point did it dry out causing the need to reapply.
The cream was not sticky or flaky after my session and left my hands silky smooth and moisturised.
Having used this product a couple of times over the past few days, I can see that this product will last for ages as I have barely made a dent in the jar. At £12.99 for the 250ml pot, the Give Lube #Selfie Masturbation Cream is certainly value for money.
Overall, I liked the cream and will use it again during solo play, the ingredients list are a little concerning, I would have preferred it if it didn't contain some of the 'nasty' ingredients and if it were silicone free so I could use it with my favourite silicone toys. I would rate this product 8/10.
Thank you to Cara and Give Lube for sending me the #Selfie Masturbation Cream free of charge in return for an open, honest and unbiased review.
Louise x
---
Where To Buy
Thanks to Pleasure Panel reviewer Louise Lace for this review of the Give Lube #Selfie Masturbation Cream.

The Give Lube #Selfie Masturbation Cream was sent free of charge, in exchange for a fair and honest review by the Pleasure Panel, by Give Pleasure Products. Thank you! 🙂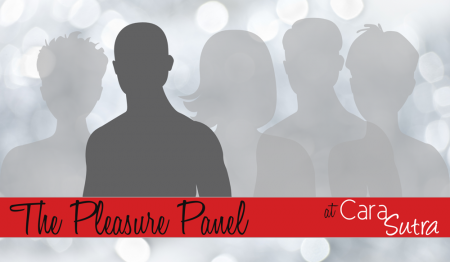 This review contains affiliate links.