Doc Johnson Power Delay Cream For Men Review
By Pleasure Panel reviewer Kurosaki Kun
Having tried a couple of sprays and creams as testers over the years I have had differing results with Delay Creams, some have been so numbing I couldn't feel anything for hours afters, some have done nothing.  The best I have tried and still use are a well-known brand of condom with the cream in the teat.  With this in mind, I was interested to see how the Doc Johnson Power Delay Cream For Men from sextoys.co.uk would come on the spectrum of numbness!
The Doc Johnson Power Delay Cream For Men comes in a 7g sachet and informs you on the front it is a "Male genital desensitizer which decreases sensitivity for extended lovemaking – odourless and tasteless" all sounds good so far.  The rear of the sachet has numerous tiny paragraphs of Facts, Uses, Directions etc.  The most important parts of this are the Drug Facts Active Ingredient listed, which is Benzocaine 7.5% – a quick spot of research leads me to believe this is a readily available over the counter local anaesthetic which is also used for teething and toothache!
Another rather interesting part is the directions which tell you to apply a small amount to the penis.  After a bit of searching online it is recommended to apply 25-30 minutes before sexual activity, which is pretty important if you are trying to avoid premature ejaculation!
After ripping open the sachet to give it a go, I was treated to the first falsehood!  It is not odourless at all and has a rather medical smell to it, not unpleasant, but definitely an odour!  For the interests of getting an in depth review I can confirm that it is also not tasteless and tastes exactly the same as it smells!  Now I have one tiny numb part of my tongue as I'm writing this, probably best to avoid oral sex until the cream has mostly absorbed into the skin.
The Doc Johnson Power Delay Cream For Men is thick, white and easy to apply.  I found it seemed to absorb into the skin rather quickly and didn't leave any residue behind.  I would have said the numbing effect took about 10 minutes to fully take effect rather than 25-30 and was noticeable.  Once the head of the penis had numbed slightly, the cream worked as it says on the sachet.  It did not numb me to the point of feeling nothing at all, but it really dulled any touches and did make me last at least twice as long before orgasm.  I also always find with delay products that when I do orgasm it is more intense than normal.  I think there is an extra build up and release from slightly numbed genitalia!  I could imagine using this and wearing a condom would increase your sexual stamina tenfold.
It's a pity that the sachet is a one-use design as there seems to be enough cream for a few applications but without being able to re-seal I assume it will dry up before I can use it again.
It is recommended to wash the product off your skin once you have finished, so that really is the only clean up you need to do other than bin the empty sachet!
I score the Doc Johnson Power Delay Cream For Men 8 out of 10 as it does what it is intended to do very well but could have done with a little re-seal style packet.
8/10
– Kurosaki Kun
---
Where To Buy
Thanks to Pleasure Panel reviewer Kurosaki Kun for this review of the Doc Johnson Power Delay Cream For Men (Sachet).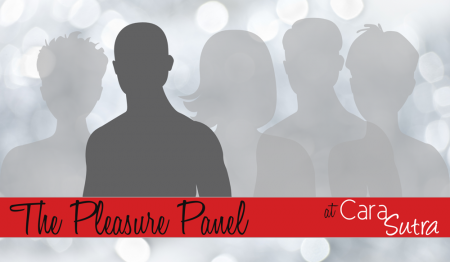 Contains affiliate links.