Cottelli Hold Up Stockings with Striped Tops Review
By Pleasure Panel reviewer WrigglyKitty
As someone relatively new to the pleasure of hold-ups, I was delighted to receive a pair of Cottelli Hold Up Stockings with Striped Tops to review. I'm a UK size 16 and the stockings came in large, to fit size 16-18. They're made of 90% polyamide and 10% elastane. I usually wear lace-topped ones, so really liked the idea of the stripes as they looked to have a very modern feel.
Available from Lovehoney USA & Lovehoney UK
The packaging is fairly standard for stockings and was easy enough to open without causing any damage. The front image is of a slender, bare-breasted woman with her hold-ups sitting at mid-thigh length and I expected the hold-ups to fit me in the same way. I think perhaps the packaging may be a little bit too suggestive for some people, but I didn't mind it. There is some care information – handwash only is suggested on the outer packaging and the cardboard insert had additional instructions on how to put the hold-ups on, which was a nice touch.
Inspecting the Cottelli Hold Up Stockings with Striped Tops themselves, I was disappointed there was no shaping. I prefer a shaped foot, at the very least, to help roll them on nice and straight. Because these stockings are black, it would have been nice for a little shaping on the leg itself to allow for a more even stretch of the fabric.
The stocking part felt very smooth when putting on, but was difficult to roll on evenly and I did notice a few minor 'snags' on my right leg by the time I finished. And despite the image on the packaging, they were huge! I'm 5″ 5′ (1.65m) and when fully on, they nearly reached my crotch, which didn't feel at all sexy.
My big gripe with these Cottelli Hold Up Stockings with Striped Tops though is the silicone-lined top part. I do a lot of walking and my thighs are not the smallest yet I couldn't even get the hold-ups to stay up.
A quick wander round and I was already hitching and fiddling with them, so there was no chance of leaving the house without taking them off. Even the presence of multiple silicone stripes (hidden behind the black stripes) weren't enough to keep them up. Perhaps if I'd worn a suspender belt, they'd have been a lot better but that would have defeated the purpose of hold-ups.
Another problem was getting the stripes to match up, particularly with the tops being so loose. It took a lot of effort to get them to match, and when they did, they looked great but sadly, it lasted for a couple of seconds before they'd started slipping again.
And my final problem with the Cottelli Hold Up Stockings with Striped Tops was the back seam; it's quite prominent and whilst I didn't particularly feel it, it's likely because the tops seams were too loose.
Rating: 3/10. Lovely to look at as long as I don't move.
– WrigglyKitty
---
Where To Buy
Thanks to Pleasure Panel reviewer WrigglyKitty for this review of the Cottelli Hold Up Stockings with Striped Tops.
These hold up stockings are available from Lovehoney USA and Lovehoney UK.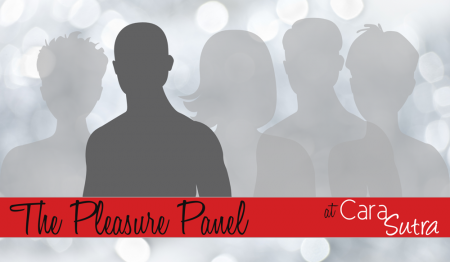 This review contains affiliate links.