Boy Fun by Lucas Steele Review | Gay Erotica Anthology
By Pleasure Panel reviewer Gypsy Librarian
I recently finished reading Boy Fun by Lucas Steele, which is a gay erotica anthology and available from Amazon UK.
I found this book, Boy Fun by Lucas Steele, to be average in terms of the story quality and the building up in details. One issue for me was in development. I found that some of the stories could have been developed to be a bit longer, add a bit more to them to make them a bit more lush or a bit more alluring.
In some cases, a bit more build up to the sex scenes would have been desirable.
Another issue that I found was with the erotic elements where a story might be building up nice, things are steaming up, and then there's the end.
Now, I admit that sometimes an appetizer can be nice, but other times taking the plate away is not nice. In the end, like a good number of anthologies, the quality of stories can vary from very good to just average.
I can say that I did not find any "bad" story in here. It was more a case of a good number of stories where I said to myself after reading, "well, that was OK," and moved on to the next one.
Now on a positive note, the book does have a variety of settings and themes. So if one story does not work out for you, you might find one with a different setting or theme that works better. In terms of characters we get soldiers, nobles, nudists, surfers, men at the gym, friendly coworkers, so on. Themes range from sweet romance to BDSM and things in between. This is a book that lends itself to browsing. Read to discover your favorites and skip the others.
In the end, I did have a favorite or two, and I would like to share them with readers:
John Connor's "Snow Wolf" was a favorite with a bittersweet ending. I am not always a fan of the sweet romance, but when done well, I go for it. The story takes place in Russia, and it starts in November of 1905, the very early dawn of the revolution. A man living out in the woods, far from civilization, finds a wounded Russian Army soldier, nurses him to life, and during the long Russian winter, romance and lust blossom. C'mon, that image right there of two men in a wood cabin keeping warm on cold Russian nights is quite alluring. This is a story with good attention to detail; the sex builds up nicely to warm a reader's night.
On the other hand, if you prefer a warmer climate, Eva Hore's "Surfing Down Under" may be for you. Here we go all the way to Australia where two hot beach guys find themselves in a nudist beach. They make their way to a secluded spot, and these two friends finally give in to their desires as the sounds of surf are heard in the background. You can almost hear the surf in the story as you read it. Like sand, surf, and hot sex? Plus some cute Aussie guys? This short piece may be for you.
Want a little bondage, but also something sweet? Penelope Friday's "The Collaring" fits the bill. Matt's master prepares his submissive lover for the collaring ritual. The couple will finally declare their love publicly with their friends present. Rest assured the exchange of vows will be quite hot.
– Gypsy Librarian
---
Where To Buy
Thanks to Pleasure Panel reviewer Gypsy Librarian for this review of the gay erotica anthology, Boy Fun by Lucas Steele. It's available to buy here at Amazon UK.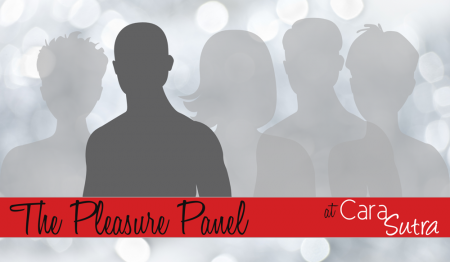 This review contains affiliate links.