Bondara Long Multispeed Remote Bullet Vibrator Review
By Pleasure Panel reviewer Meitiman
The Bondara Long Multispeed Remote Bullet Vibrator is a vibrating bullet that I desperately wanted to love. Unfortunately, there's a pretty big drawback to this item that prevents me from recommending it. Bondara got so close to making an excellent remote-controlled bullet.
I've been looking for a remote-controlled bullet to incorporate into my bedroom activities with my wife, so when I came across the Bondara Long Multispeed Remote Bullet Vibrator, I thought it was a perfect match. There is a lot to love about this bullet at first glance.
The bullet and remote control are made with a purple, soft-touch material that feels great. I'm a big fan of sex toys that have this velvet-like feel to them. Even though it is a soft-touch feel, there's not much drag to it, so lube really isn't necessary.
This Bondara Long Multispeed Remote Bullet Vibrator would most likely be used on the outside of the body, but you could insert it since it is splashproof. You'll definitely want to hang onto the retrieval loop if you're going to use it internally [anally], however. There's no flared base on it and you don't want to lose this toy inside of you.
There's not really any seams on the outside of the Bondara Long Multispeed Remote Bullet Vibrator, except for one indented area on the very tip. It looks like it used to be attached to some other plastic piece and was cut off. I'm not sure why that's there, but it's not really sharp or anything I could feel while the toy was in use. It's not really a big deal, since I couldn't feel it during use, but something to watch for if you order one.
The remote is slightly bigger than a thumb and fits comfortably in hand. The design is really pretty nice as it does resemble a larger thumb and the controls are simple and easy to operate one-handed. The control area is angled so your thumb can rest on top of it and easily press the On/Off or function button. The controls are simple to use. Use the On/Off button to turn the Bondara Long Multispeed Remote Bullet Vibrator on and then click the function button to go through the 20 various vibration speeds and pulsation patterns. You can only click through the patterns one way and if you go too far, you'll have to keep going until you get back to the beginning. You can click the On/Off button twice to start back at the beginning as the remote doesn't remember what pattern you left off with.
The vibrations are good for a bullet. We're not talking jackhammer level here, but they're decent enough to get the job done. The vibration volume is similar. I've definitely heard louder vibrators. You might not hear this through a closed door in a quiet house, but I'd prefer a little white noise to cover up the sound if you have listening ears around. Good vibrations, decent sound volume, and lots of vibration variety. With 20 variations in patterns, you have plenty of options to choose from.
The Bondara Long Multispeed Remote Bullet Vibrator has a long length that allows you to reach most places easily on yours or your partner's body. I really like the length of this bullet. It's much easier to target the exact spot I want to reach. The bullet and controller are also slim enough that they can easily be thrown in a purse or in your pocket for a sexy out-of-the-house encounter. That makes this bullet a great companion for road trips or other public encounters should you choose to indulge in them.
With all of these great things I've mentioned, you may be wondering what could be the big downside. Perhaps you've already guessed it. It's battery life. The controller takes 2 AAA batteries to operate. The bullet takes another AAA battery. That's all fine. I loaded this controller and bullet up with batteries for the first time and used it for probably about 10 – 15 minutes. I turned it off thinking it was a fantastic sex toy. The next time my wife and I decided to try this toy again, the Bondara Long Multispeed Remote Bullet Vibrator wouldn't come to life. The light was on the controller, but there were no vibrations.
I thought maybe the controller was defective (unlikely after one use), but decided to replace the battery just in case. The Bondara Long Multispeed Remote Bullet Vibrator fired right up. I was hoping this was just an unfortunate coincidence, but the same thing happened this time. Another 10 minutes or so of use and the bullet was dead the next time I tried to use it.
This Bondara Long Multispeed Remote Bullet Vibrator has a lot of great features, but they're not very impressive if the battery is drained after one session. It's great that the bullet is slim, but that only allows for one AAA battery and apparently that isn't enough. If the battery could have been bigger or been a rechargeable bullet, this remote-controlled bullet would have been almost perfect. As it is, I can really recommend it. Who wants to have to replace the battery after every use? I suppose you could use a AAA rechargeable battery and just charge it after each use, but I'm picturing myself when I say, you'll likely go to use this toy and realize that you forgot to put the battery in the charger.
Bondara was so close to getting this long, remote-controlled bullet exactly right. I'm disappointed that this didn't work out, but I have high hopes that Bondara will improve on this major downside with the next version of this bullet. This one improvement would change the Bondara Long Multispeed Remote Bullet Vibrator from a 'hard pass' to a 'hard-to-pass-up' for me.
5/10
– Meitiman
---
Where To Buy
Thanks to Pleasure Panel reviewer Meitiman for this review of the Bondara Long Multispeed Remote Bullet Vibrator.

The Bondara Long Multispeed Remote Bullet Vibrator was sent free of charge, in exchange for a fair and honest review by the Pleasure Panel, by Bondara. Thank you! 🙂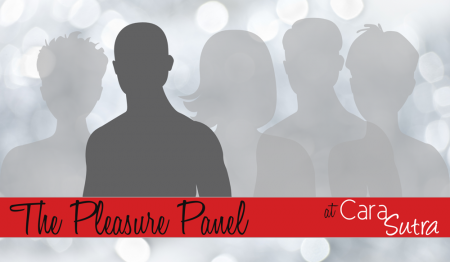 This review contains affiliate links.