Barenaturals Flower Farm Miracle Balm Review
By Pleasure Panel reviewer kittycat102
I never review this type of thing, I usually just stick to my comfort zone by primarily reviewing dildos and vibrators. For some reason, the Barenaturals Flower Farm Miracle Balm just caught my eye.
The balm is made by a company called Barenaturals, and they list it as a 'miracle balm'. Being a bit of a skeptic, I kind of laughed to myself. It's a bit of a bold claim to call it a miracle balm. Initially, I only volunteered myself to review it because I figured it would come in handy at some point, being that my lips get dry many times throughout the year, and with Autumn and Winter on the way, they were only going to get worse. However, I was extremely surprised by just how versatile this Bare Naturals Flower Farm Miracle Balm really is.
The tin I received is the larger one (50g). There's also a smaller handy travel size but the larger tin is quite compact so I think that if you prefer to carry a larger sized balm with you, then this won't be a problem at all. The Barenaturals Flower Farm Miracle Balm packaging is fairly simple with a yellow sticker on the front – cute bees and a flower. The ingredients are listed on the back, which are all organic. Sweet Almond Oil, Beeswax, Coconut Oil, and Sunflower Seed Oil.
The Barenaturals Flower Farm Miracle Balm itself is white with a slight yellow tint to it. There isn't much of an odour to it, it just smells like any other balm. There isn't a taste to it either, which is great.
When I first used the balm, I actually had a really bad cold at the time and my lips were just ruined, they were so cracked and sore, so I decided to give the Barenaturals Flower Farm Miracle Balm a go to see if it could restore my ruined lips. I honestly didn't expect to see much difference at all really, but my lips were back to normal within 3 or 4 days. My cold didn't shift for about two weeks, but my lips were so soft and I just couldn't believe it.
When I have a cold for that long, my lips are the last thing to get better, but the Barenaturals Flower Farm Miracle Balm helped immensely. I also love how there's no oily residue, which I sometimes find with other balms. It goes smoothly onto any area of my face and I even noticed a difference with some of my small acne scars!
Overall, I highly recommend the Barenaturals Flower Farm Miracle Balm. Not only did it restore my lips, but it helped with other areas of my skin, which shocked me as I've tried so many things to help with my acne scars, but saw no difference in them until I tried the Barenaturals Flower Farm Miracle Balm. It definitely is a miracle balm!
10/10
– kittycat102
---
Where To Buy
Thanks to the Pleasure Panel for this review of the Barenaturals Flower Farm Miracle Balm.

The Barenaturals Flower Farm Miracle Balm was sent free of charge, in exchange for a fair and honest review by the Pleasure Panel, by Barenaturals. Thank you! 🙂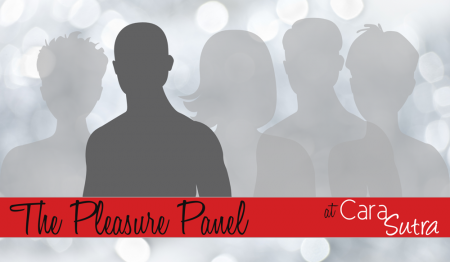 Unaffiliated review