AMOREMEO Vanilla Kissable Massage Gel Review
By Pleasure Panel reviewer Jezebella
I love both giving and receiving a massage. It relaxes me and makes me feel closer to my partner. I also enjoy the warm scent of vanilla mixed with warm skin. I was pretty excited to give the AMOREMEO Vanilla Kissable Massage Gel from MEO a thorough test.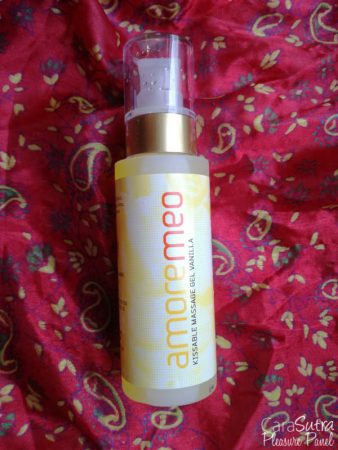 I like to know what's in a product before I put it on my skin, so first of all I took a look at the ingredients.
Ingredients: glycerin, water, propyleneglycol, aroma, CI 19140, sodium saccarin.
Glycerin is in almost every cosmetic under the sun, and it's basically a sweet tasting, non-toxic liquid. I've looked up propyleneglycol, and found it is an additive in some foods, it has a sweet taste and it is safe to eat and to put on skin (except the eyes). So far, so good. Aroma just means that there is a chemical compound in it that has an odor (presumably of vanilla). It unfortunately doesn't tell us exactly what that compound is. CI 19140 is a yellow food colouring also known as Tartrazine. It is in lots of yellow food products and cosmetics. Sodium saccharin is an artificial sweetener, used to sweeten sugar free food and drinks (e.g. diet soda).
What I gleam from researching the ingredients is that the AMOREMEO Vanilla Kissable Massage Gel is yellow, very sweet liquid, that smells like something. It seems like it would be safe to eat and rub on your skin.
Looking at the bottle the AMOREMEO Vanilla Kissable Massage Gel comes in, I can confirm it is indeed a yellow liquid. The bottle is a generous size (125ml) and it has a pump applicator. Other than this, I find the packaging a bit lackluster. It doesn't make me think of sex, or relaxing, or indulgence or romance. It's just pale yellow and simple. Sure, it's not offensive, I just would have liked to have seen at least a suggestion of some luxury. The bottle also seems to leak. I'm not sure how, but the oil gets out and makes the lid and bottle sticky.
Pumping out a little of the AMOREMEO Vanilla Kissable Massage Gel onto my hand, my first thought is "why did they call it a gel?". It is very viscous, running quickly off my skin and onto my jeans, much more like a thin oil than a gel. It should be called Amore MEO kissable massage oil.
The second thing that hit me was a powerful sweet smell of vanilla. It smells like if you read the recipe wrong when you were making vanilla cupcakes and accidentally poured in 1 table spoon of vanilla extra rather than a teaspoon. I like vanilla, and sweet things, so for me it's pretty enjoyable. However, if you wanted a dark, musty vanilla scent, without so much sweetness, you may be disappointed.
The only thing left was for me to taste it. The AMOREMEO Vanilla Kissable Massage Gel doesn't taste like vanilla, it just tastes sweet (unsurprising given all of the sweet ingredients), with a bitter aftertaste. However, the smell of vanilla tricks your brain into thinking it might taste a bit vanilla. The after taste is a bit much for me, but you can safely lick it all you want.
In use, it functioned as a massage oil. I squirted it onto my partners back and leg, enjoying the ease of the pump action top. I liked the vanilla scent while I was working on him. I did find I needed quite a lot of it to be able to massage him without any friction. It was more than my other massage oils, and the AMOREMEO Vanilla Kissable Massage Gel felt like it was a slightly different texture. It almost felt like water that continued being wet, rather than an oil. It's hard to explain, it definitely stayed on the skin and didn't all get absorbed, but it didn't feel very oily, or moisturizing. Like water.
I have to say, things got a little sexy and I ended up giving him a hand job. My hands were still covered in the AMOREMEO Vanilla Kissable Massage Gel and there's nothing on the bottle saying not to put it on a penis. In retrospect that wasn't the best of ideas. When we were finished, his balls had gone bright red, almost purple, and he said they felt like they were burning. He quickly jumped in the shower and washed it off and then he was fine.
What was weird was he didn't have a reaction on any other body part, and I didn't squirt any directly on to his balls, it just would've got there off my hands. I'm not sure if he is allergic to one of the ingredients, or if the chemicals are just too harsh for such sensitive skin. I won't be using it on him again, just in case, and I don't recommend putting it near your junk.
He also said that it felt like the AMOREMEO Vanilla Kissable Massage Gel is chemically warming. I tried it on my forearm and I can see what he means; it feels like it heats up with the friction of rubbing the skin. When I took a look at the description on the bottle it does say "warming massage oil with excellent vanilla flavor" so perhaps it is intended to heat up as you use it. I'm not sure which ingredient out of those listed on the bottle is supposed to have this property though.
After use, I found it left my skin a little sticky. Not awfully so, but like there was a little bit of a sticky residue that I wanted to wash off. Some massage oils can leave you feeling deeply moisturized and smelling great. Unfortunately the AMOREMEO Vanilla Kissable Massage Gel leaves me feeling like I've had a disaster whilst baking a cake naked, and I desperately need a shower.
Overall, I'm not really into the AMOREMEO Vanilla Kissable Massage Gel. It does smell nice, I like the pump dispenser, and it functions okay, but I'm a bit of a snob when it comes to massages. I want to feel indulged and luxurious and leave relaxed with skin that feels fantastic. The AMOREMEO Vanilla Kissable Massage Gel left me a sticky vanilla mess.
I'd like to thank Cara Sutra for sending me AMOREMEO Vanilla Kissable Massage Gel free of charge in exchange for an honest review. This in no way affected my opinion of the product.
4/10
– Jezebella
---
Where To Buy
Thanks to Pleasure Panel reviewer Jezebella for this review of the AMOREMEO Vanilla Kissable Massage Gel.

The AMOREMEO Vanilla Kissable Massage Gel was sent free of charge, in exchange for a fair and honest review by the Pleasure Panel, by MEO.de. Thank you! 🙂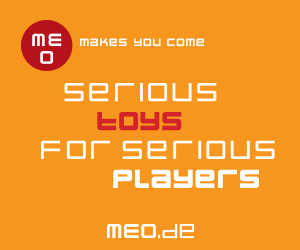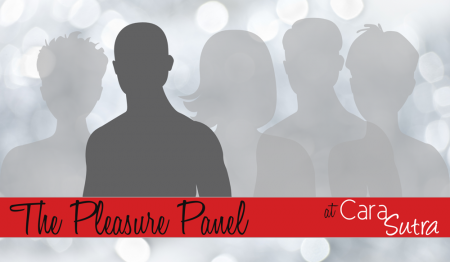 Unaffiliated review