AMOREMEO Salted Caramel Kissable Massage Gel Review
By Pleasure Panel reviewer Nat and Tom
I was pleased to see the AMOREMEO Salted Caramel Kissable Massage Gel from MEO.de up for testing during October's Pleasure Panel round as we had actually tried the vanilla version a couple of months ago and loved it. My partner definitely has a sweet tooth so I thought this flavour may be better suited to him than the other and I was pleased to be selected to put it through its paces and see whether I was right. Huge thanks to the lovely Cara and the people over at MEO!
The labelling for this AMOREMEO Salted Caramel Kissable Massage Gel is simplistic and inoffensive. I think it's plain enough that it could be left out without drawing unwanted attention as it has no garish images or sexual implications on the bottle. It comes shrink wrapped to provide full assurance that it hasn't been tampered with prior to arrival, which is something my partner and I both appreciate and it dispenses via a pump which is another bonus for us. Pump dispensers are more convenient to use in our opinion and prevent spills and mess.
We get through massage products ridiculously quickly in our house as we use them so often. We are in a long-distance relationship and like to give the other a massage at least once per visit. They play a huge part in our intimate relationship and they're essential to us for sensual, sexual and comfort purposes. We find massage gels like this one are great for foreplay, aftercare or simply just connecting and spending time with each other skin to skin. They also come in handy for those irritating aches and pains that seem to appear from nowhere.
Scent wise, I wasn't sure what to expect. I thought that the AMOREMEO Salted Caramel Kissable Massage Gel might be too sickly for me personally as I prefer softer, subtle fragrances but this wasn't the case. It wasn't overpowering or intense at all but the scent was definitely noticeable. The aroma of salted caramel is as sweet as one would expect and remains on the skin for a couple of hours after use if it isn't washed away with soap.
It was surprisingly pleasant to me and I found myself thinking that it would be perfect for the festive season. My partner agreed and unsurprisingly he did prefer the AMOREMEO Salted Caramel Kissable Massage Gel to the vanilla version. He was more than willing to give the kissable aspect of the gel a trial and afterwards said that it was subtle but pleasant. There was no aftertaste whatsoever so I'm sure he wouldn't mind getting some on his lips again in future massage sessions.
Consistency and texture can make or break a massage product for us and on this occasion, it made it. The AMOREMEO Salted Caramel Kissable Massage Gel passes our requirements although we wouldn't argue with a slightly thicker product. It is not the thickest gel around and could do with a little more substance so it doesn't instantly slide off the skin after application. We both thought it glided smoothly across the body, absorbed well and didn't leave us feeling like we'd been dipped in grease.
The AMOREMEO Salted Caramel Kissable Massage Gel does have a faint sticky residue after use if it isn't massaged in within an inch of its life but I don't need to jump in the shower and rinse off afterwards. I think a thicker consistency could have prevented this minor sticky feeling that sometimes occurs so that would be an area we'd personally improve on for future flavors.
Overall, I can see us using the AMOREMEO Salted Caramel Kissable Massage Gel again. I still prefer the vanilla as that's a favourite scent of mine, but I was satisfied with the odour of the caramel and wouldn't mind having it massaged into me from time to time. It leaves the skin feeling nourished and soft after use and neither of us experienced any irritations whatsoever.
I would avoid using this on genitals (particularly vulvas) because it contains glycerin and could cause problems but it's great for areas like the arms, backs, legs and chests.
A final thing that's worth noting is the warming effect. The AMOREMEO Salted Caramel Kissable Massage Gel does warm up the skin upon application but lasts only a minute or two which could be disappointing for someone who's interested in trying the product purely for that feature. If MEO could make that longer-lasting and add some more thickness to the gel then it would probably be perfect for us.
7/10
– Nat and Tom
---
Where To Buy
Thanks to Pleasure Panel reviewer Nat and Tom for this review of the AMOREMEO Salted Caramel Kissable Massage Gel. 

The AMOREMEO Salted Caramel Kissable Massage Gel was sent free of charge, in exchange for a fair and honest review by the Pleasure Panel, by MEO.de. Thank you! 🙂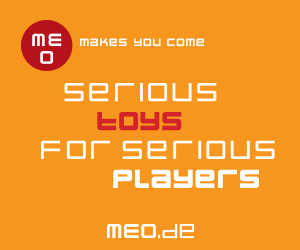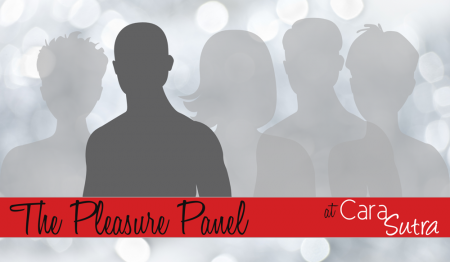 Unaffiliated review