Cara Sutra's Awards
Discover Cara Sutra's Awards for sex blogging and sexuality writing over the years:
2015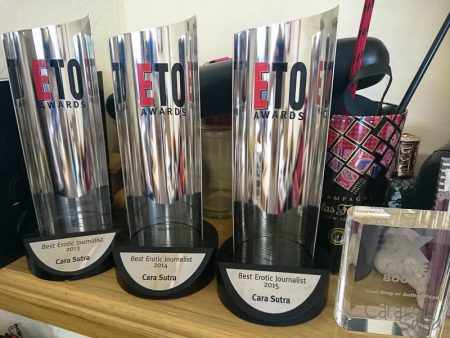 Three times a lucky lady! A hat-trick and I am ecstatic beyond words. Best Erotic Journalist three years in a row, in the ETO Awards.
Thank you so much to everyone who voted.
Best Erotic Journalist 2015 at the ETO Awards
2014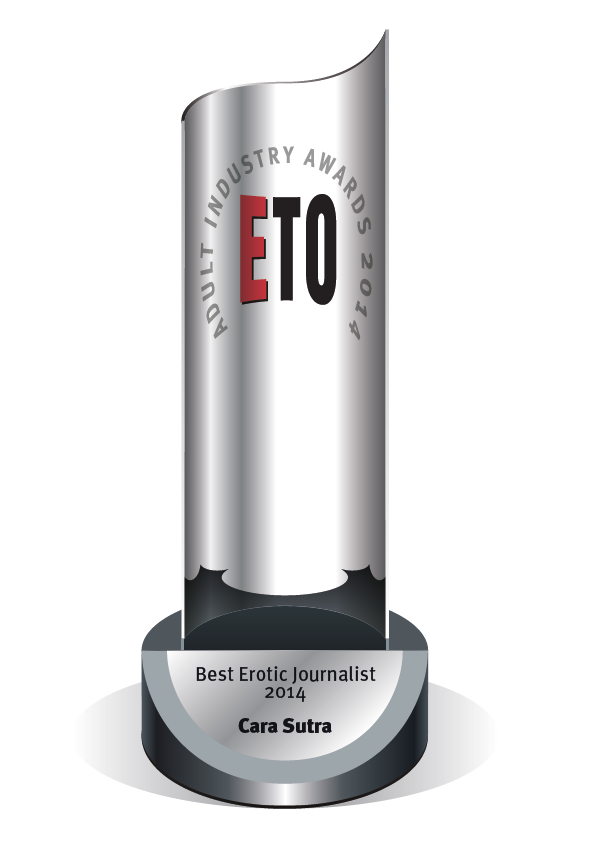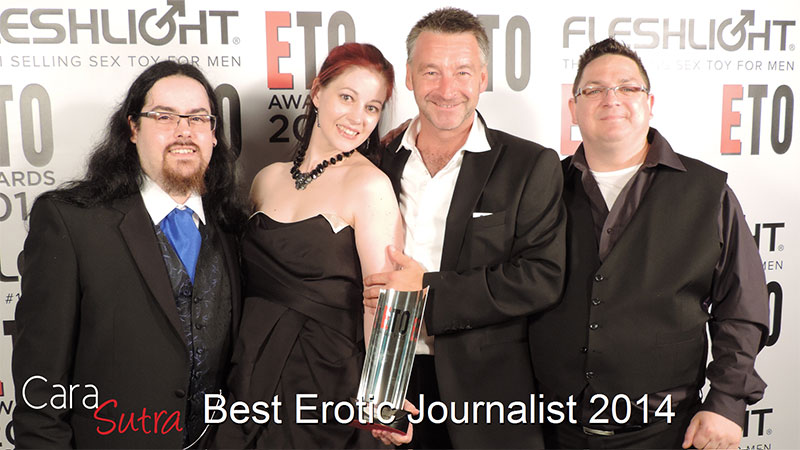 Thanks once again to voters in the ETO Awards – I won Best Erotic Journalist 2014 in the ETO Magazine adult industry awards
Best Erotic Journalist, ETO Awards
2013
I was truly speechless to have been voted the Best Erotic Journalist in the ETO Awards 2013
Best Erotic Journalist, ETO Awards
2012
Delighted to have won the best UK sex blog award as voted for by Xcite Books fans and followers, 2012
Best Sex Blog, Xcite Books Awards
Accolades
Thanks XXX Sex Guides for voting me a certified hot sex blog 2014
Thanks to Between Her Sheets and readers for voting me a top sex blogger 2013
I was thrilled to be featured as one of the top 100 sex bloggers in the Kinkly sex bloggers directory 2014
#3 on the Kinkly Sex Blogger Directory 2014
One of the top 100 Sex Blogging Superheroes of 2013, Kinkly.com (#11)